We cater for all abilities.
I'm very aware that we all have to start somewhere. I remember being nervous when I first ventured out on my own (my map reading and compass skills were, let's say, basic). I joined some guided walks and, not only did I make some great friends as a result but I learned so much from my walking companions and leaders, I was so much more confident on my solo ventures.
My fitness has fluctuated through the years so, again, I'm personally aware of feeling anxious about going on group walks, I was always thinking "will I be able to keep up?" That is why, we offer a range of guided walks – from beginner to experienced, from day walks, weekend or longer programmes.
Beginner Walks
These are usually up to 7 miles in distance, on easy terrain (clear paths).  There may be some gentle ascents.  The group will walk at a relaxed pace.
Moderate Walks
These are usually up to 10 miles in distance, on mixed terrain (tracks, moorland).  There is likely to be at least one steep ascent.  We walk as a group and where pace varies within the group, we stop regularly to re-group and allow everyone to catch their breath!
Strenuous Walks
These are usually adventures! There is no upper limit to the distance travelled or ascents climbed.
Locations
Whilst we are based near the stunning Brecon Beacons in South Wales, our qualified guides regularly take groups to some the outstanding walking areas:
Scotland – Loch Lomond, Glencoe, Cairngorms, Torridon, Assynt, Isle of Skye and many more
Wales – Snowdonia, North Wales
England – Lake District, Yorkshire Dales, Peak District and many more
Northern Ireland – Mourne Mountains
Groups
We are happy to work with groups and organisations to deliver a bespoke guided walk – you tell us what you want and we'll put together a programme to suit your group's abilities and aspirations.
If you wish to 'try before you buy', please check out some FREE guided walking events by "Walk your Way Slim"
I set up this walking group in 2018 to support people, like me, who wanted to get fit and lose weight. I had one person on my first walk! Today, we have capped group membership at 500 members. We have a permanent waiting list for membership and all of our events have proved very popular and are regularly full.
For a FREE taster session and to come and join our fabulous group on one of our walks, drop us a line on admin@freedom-days.co.uk.
Check out our Events and our Gallery to see more of our guided walks.
Memberships and Affiliations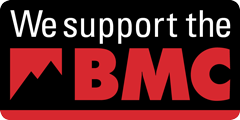 Testimonials

I have experienced many walks with this company.

They were all very enjoyable and extremely well organised, they most definitely know the best places to take you.

The leaders are always well equipped and have all safety risks covered. The staff are very experienced and qualified walkers with good knowledge which they are more than happy to share with you. Training with them would be fun but informative.

I would highly recommend them for beginners to the more experienced walker, I can guarantee that you won't be disappointed.

Get out on those hills and have fun! Enjoy.

Jane N, Hay on Wye
Testimonials

WOW, WOW, WOW! Thank you so much for sharing your time so generously on our walk.

Our day of hill walking with FREEDOM DAYS was exhilarating! The experience was not only thrilling but it was well planned – the walk leader was knowledgeable and fun but most importantly welcoming.

Our leader's years' of experience was very apparent and so I completely felt safe in new territory. Questions the group had were answered thoroughly and the enthusiasm to help was evident. The walks they run are really good for all abilities and you will find something to suit you – I've already booked another!

I'd highly recommend you try them, great value for money. You won't be disappointed.

Aqueela Jan, Penarth
Testimonials

The walks are very well organised and communicated, (which is key), with an overview of the route, terrain, difficulty and times to be expected. Advice on clothing and safety accompany the communications, which is very useful.

The group walks are hugely welcoming and extremely friendly. No-one is left to feel out of place.

Safety and security is paramount and is evidently the main priority. Knowledge and experience to amend walks on route endorses great leadership.

I can thoroughly recommend the walks to all, irrespective of whether you're a beginner looking to try a new experience, a moderate walker who wants to explore new areas, or even an experienced hiker who would enjoy the company, all are made to feel at home and within their limits.

Rory M, Brecon
Testimonials

I booked a guided walk in the Brecon Beacons with Freedom days. I had a great day in the mountains with a great group of people.

Our guide was friendly and professional and was always paying attention to the various needs of the group.

I would highly recommend Freedom Days.

Paul B, Pontypridd
Testimonials

I have been on a number of walks led and arranged by (the founder of) this company and I must say that on all occasions the have been enjoyable, challenging, interesting and in all cases well paced for the group.

The leaders obviously know what they're doing, are well qualified, follow correct safety protocols and making sure all members are up to speed with what the walk will involve.

The groups are friendly and though there are often mixed abilities evident within the group, at no point is there any pressure applied or felt.

Genuinely fun and I would without hesitation go on another walk or other outdoor event organised by her (them) again.

Anthony & Kaz B.
Testimonials

Just want to say thank you, what an amazing leader you provided, she evidently knew her stuff and was able to quickly identify capabilities of the group and adjust accordingly. From a personal perspective, on occasions I was pushed to operate outside my comfort zone [which I'd asked for], the motivation and encouragement received from our leader was phenomenal. I can't thank her enough for this experience and for all her support and encouragement which enabled the self accomplishment I felt at the end, so proud of myself, what a memorable day. Thanks Freedom Days.

Mags D, Ystradfellte.
Testimonials

Thank you Freedom Days for a fantastic guided walk up Snowdon. A truly memorable day up in the hills with family and friends! The day was action packed, with lots to do and see throughout the walk. We throughly enjoyed our lunch on the summit of Yr Aran and we were all buzzing when we reached the top of Snowdon! Special thanks to Jane for keeping us safe and entertained throughout walk! We hope to see you again next year and good luck with your Everest adventure!

Paul M, Birmingham.