Our philosophy
Never stop learning – whether it's sharing knowledge and experiences with like-minded walkers, learning new skills to keep safe on the hills or developing your organisation's people.
We guarantee our events will leave a lasting impression.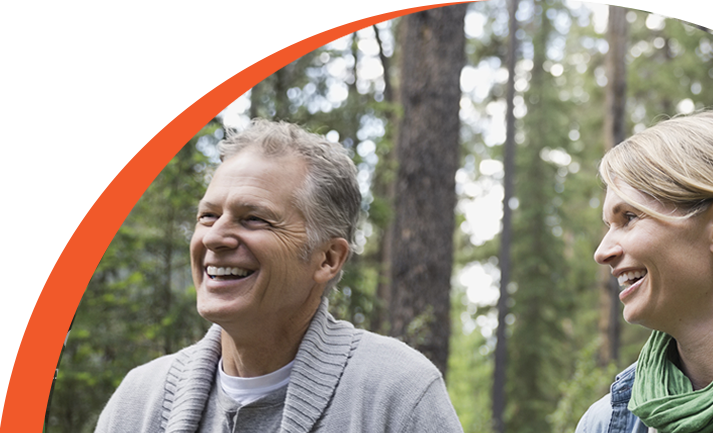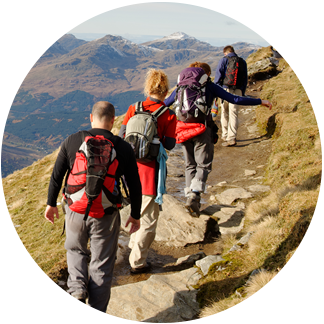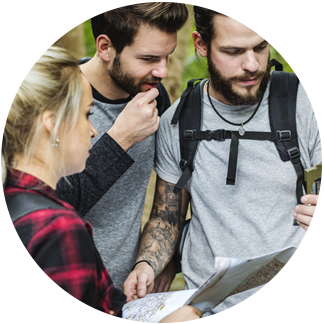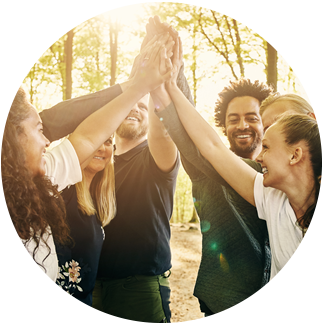 Testimonials

I have experienced many walks with this company.

They were all very enjoyable and extremely well organised, they most definitely know the best places to take you.

The leaders are always well equipped and have all safety risks covered. The staff are very experienced and qualified walkers with good knowledge which they are more than happy to share with you. Training with them would be fun but informative.

I would highly recommend them for beginners to the more experienced walker, I can guarantee that you won't be disappointed.

Get out on those hills and have fun! Enjoy.

Jane N, Hay on Wye
Testimonials

WOW, WOW, WOW! Thank you so much for sharing your time so generously on our walk.

Our day of hill walking with FREEDOM DAYS was exhilarating! The experience was not only thrilling but it was well planned – the walk leader was knowledgeable and fun but most importantly welcoming.

Our leader's years' of experience was very apparent and so I completely felt safe in new territory. Questions the group had were answered thoroughly and the enthusiasm to help was evident. The walks they run are really good for all abilities and you will find something to suit you – I've already booked another!

I'd highly recommend you try them, great value for money. You won't be disappointed.

Aqueela Jan, Penarth
Testimonials

The walks are very well organised and communicated, (which is key), with an overview of the route, terrain, difficulty and times to be expected. Advice on clothing and safety accompany the communications, which is very useful.

The group walks are hugely welcoming and extremely friendly. No-one is left to feel out of place.

Safety and security is paramount and is evidently the main priority. Knowledge and experience to amend walks on route endorses great leadership.

I can thoroughly recommend the walks to all, irrespective of whether you're a beginner looking to try a new experience, a moderate walker who wants to explore new areas, or even an experienced hiker who would enjoy the company, all are made to feel at home and within their limits.

Rory M, Brecon
Testimonials

I booked a guided walk in the Brecon Beacons with Freedom days. I had a great day in the mountains with a great group of people.

Our guide was friendly and professional and was always paying attention to the various needs of the group.

I would highly recommend Freedom Days.

Paul B, Pontypridd
Testimonials

I have been on a number of walks led and arranged by (the founder of) this company and I must say that on all occasions the have been enjoyable, challenging, interesting and in all cases well paced for the group.

The leaders obviously know what they're doing, are well qualified, follow correct safety protocols and making sure all members are up to speed with what the walk will involve.

The groups are friendly and though there are often mixed abilities evident within the group, at no point is there any pressure applied or felt.

Genuinely fun and I would without hesitation go on another walk or other outdoor event organised by her (them) again.

Anthony & Kaz B.
Testimonials

Just want to say thank you, what an amazing leader you provided, she evidently knew her stuff and was able to quickly identify capabilities of the group and adjust accordingly. From a personal perspective, on occasions I was pushed to operate outside my comfort zone [which I'd asked for], the motivation and encouragement received from our leader was phenomenal. I can't thank her enough for this experience and for all her support and encouragement which enabled the self accomplishment I felt at the end, so proud of myself, what a memorable day. Thanks Freedom Days.

Mags D, Ystradfellte.
Testimonials

Thank you Freedom Days for a fantastic guided walk up Snowdon. A truly memorable day up in the hills with family and friends! The day was action packed, with lots to do and see throughout the walk. We throughly enjoyed our lunch on the summit of Yr Aran and we were all buzzing when we reached the top of Snowdon! Special thanks to Jane for keeping us safe and entertained throughout walk! We hope to see you again next year and good luck with your Everest adventure!

Paul M, Birmingham.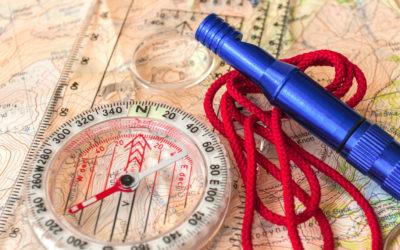 A reliable compass is an essential tool for finding direction, however, there are many other methods that can be...
read more